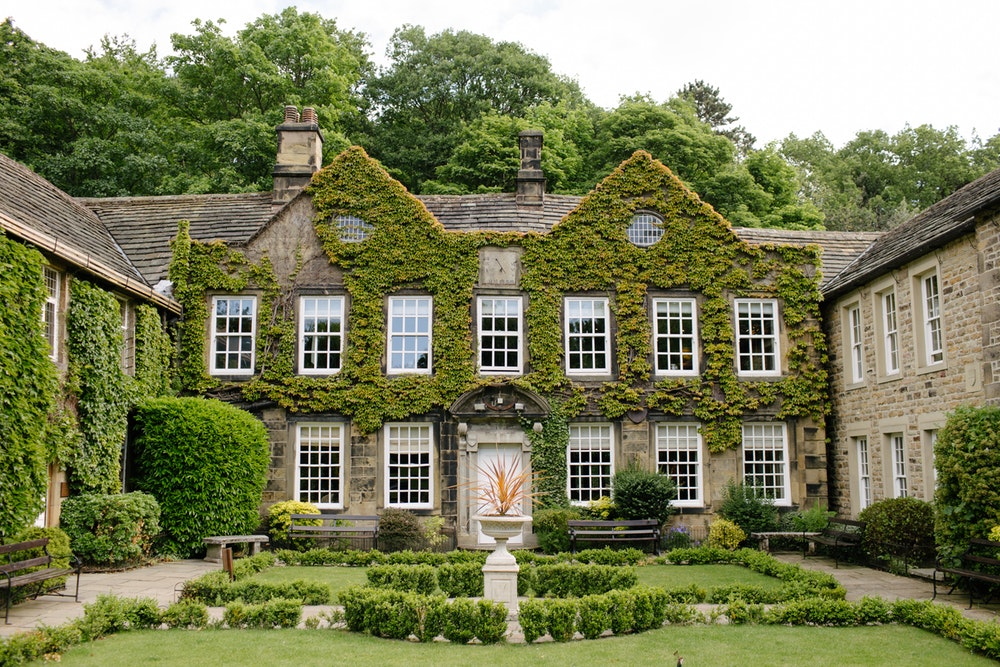 Resources on Real Estate Loans and Financing
We always aim to provide the best service possible and our clients agree! Check out what they have to say below
December 16, 2016
I was trying to find a lender that was willing to pay off my first lien, second lien and provide cash out (on an investment property) all in one transaction.
After exhausting multiple lenders, I responded to an email solicitation from Andrew at Pacificwide Lending.
You see, when I was first calling to find a lender, seldom, if ever, did I get a real person, and when I did they were not very helpful and we never moved forward on the loan process. However, when I first called Pacificwide Lending, I reached a real person right away, it was Andrew. He gave me the impression of being totally honest and up front (a rarity when it comes to loan originators.) For example, at the very beginning of the loan process, when he advised me the process could take as long as 8 - 10 weeks. (My loan was a particularly challenging one, using "stated" income, so we were working well outside of normal boundaries, hence the long duration.)
At Soaring Falcon, Andrew and his team got it done! They found a loan that worked for me and my special circumstances. Their responsiveness was incredible! Best loan originators I've ever dealt with.
Luke O'Brien
November 4, 2015
Hong Yin and Andrew Liu from Soaring Falcon Mortgage provide outstanding service and are extremely knowledgeable about the mortgage industry. I am very happy to finally being able to refinance my loan, and am sure that it would not be possible without the help, persistence, dedication of Hong and Andrew. They would return my phone calls promptly and answer any and every question for me and they worked diligently to refinance my home loan. They have access to a wealth of lenders and are willing to find creative solutions for almost any mortgage and financing challenge. I am self-employed, that makes it more difficult to get a loan with different amounts deposited randomly, my situation isn't ideal. Because of the above problems, issues kept popping up. Through it all Hong and Andrew were on top of it, letting me know exactly what I needed and why, always there to answer my questions, and never sounding frustrated or exasperated. Even when the bank came up with unexpected paperwork at the last minute, they were right there to find the quickest, easiest solution.
I would not hesitate to refer my friends and family to Hong and Andrew at Soaring Falcon Mortgage.
Joanna Jaszczerska
Oct 10, 2015
Hi Andrew,
I would like to say thank you to you and your team in closing the recent transactions, refis and also purchase. It was quite a ride, but your team was great to work with and I appreciate very much for the efforts and dedications!
Will talk again next year!
Thanks and regards,
Eddie
January 20, 2014
Obtaining a loan through Soaring Falcon Mortgage was an incredibly smooth experience. The home loan process is a complex one and requires a significant amount of documentation, but Andrew led me through the process with ease. They were always available and quick to respond to all my questions and concerns, even on weekends. Because of their diligence and speed, we were able to get loan approval within the narrow 10 day window I had for evaluating all my contingencies on the house. What I enjoyed most is that they provided their earnest insight into how the home loan process works. Anyone looking to finance the purchase of a home should definitely consider work with Soaring Falcon Mortgage.
-Dean
09/23/2013
We would like to strongly recommend Mr. Andrew Liu and his Company Pacificwide Lending. Andrew is a very dedicated individual who works hard for his clients and follows through on every part of the loan process.
Andrew is a very soft spoken man and is extremely knowledgeable with the regulations and requirements needed to qualify his clients for a Mortgage loan. He counseled with us extensively and got us a great Home Loan after many other Lending Institutions declined us. Andrew worked around our schedule and convenience. Thanks to Andrew Liu and Soaring Falcon Mortgage.
Mariam & Zaheer Warraich
1659 Cherry Blossom Court,
Tracy, CA 95377
05/21/2013
My wife and I have been extremely satisfied and pleased with our recent home refinancing through our first meeting with Andrew Liu, we were impressed with his straight forwarded and honest analysis and discussion of our needs. He discussed the pro's and con's of the various options and their recommendation for type of loan that would best fit our requirements, clearly answering our many questions, but exerted no pressure as to our final choice.
Then, with their timely, pleasant, and persistent assistance in providing and explaining the information required by the lender, and date of "locking-in" the Annual Percentage Rate, our loan was approved very quickly, within a month, with no problems. He was able to finalize the loan with the lender at a rate and cost below the initial estimate.
We highly recommend Andrew Liu specifically, to anyone considering a purchase or refinance loan. He was efficient and pleasant to work with.
Jim & Kathy Lyon